Custom LED Grow Light Fixtures, and Commercial and Medical Led Grow Light Fit Ups
Yes. You read that correctly. Are you a commercial grower looking to get the most out of your facility?
Are you paying a fortune to cool your grow space? Many people have to shut down their indoor gardens come July and August due to heat issues. Well not anymore. Our 1000 watt double ended HPS replacement fixture delivers 2.15 PPF/Watt. Contact Us to discuss your needs today.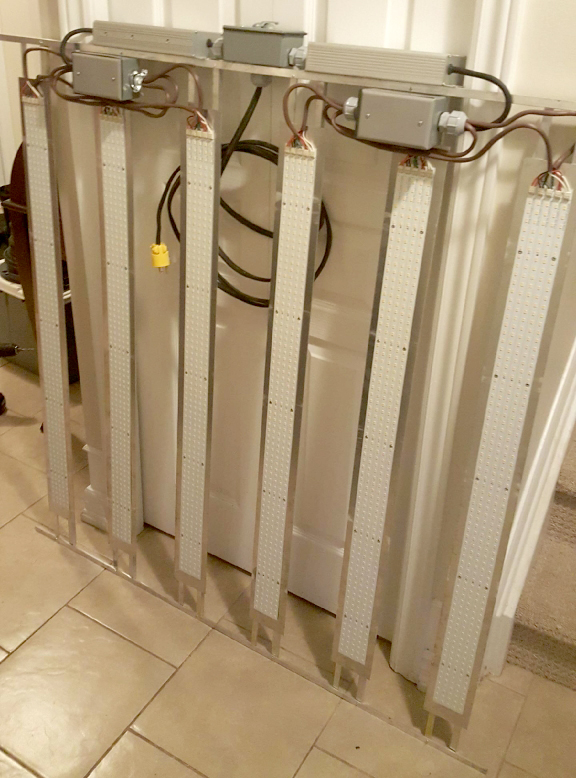 Custom Build #1
A full gavita 1000 watt double ended replacement. 5×5 flowering coverage. This is better than anything you can buy from a store today. Made with the most current Samsung diodes. This is a quantum board killer. Eats spyder leds for breakfast. 
Only $1600 Canadian. Best value in the market.